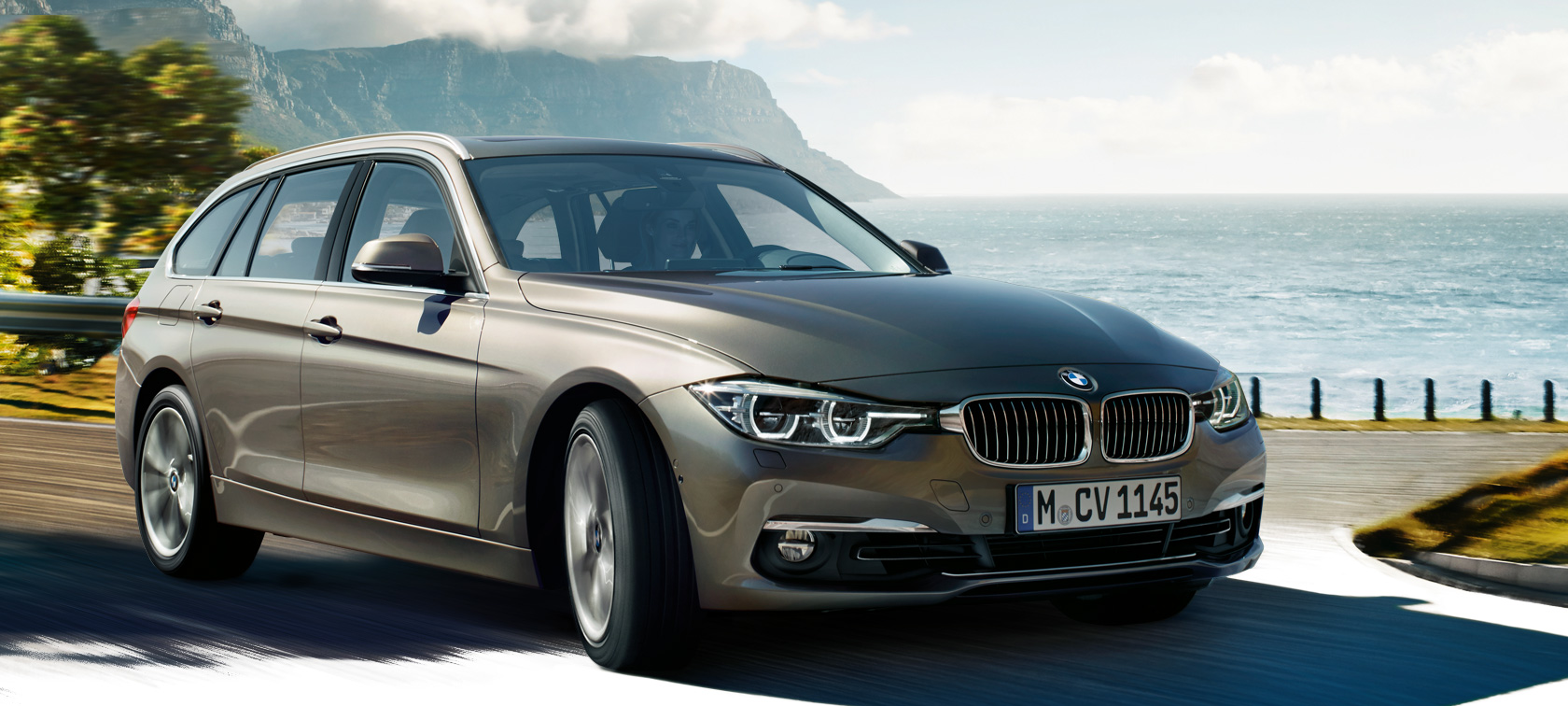 A BORN SPORTSMAN. WITH PLENTY IN RESERVE.
A BORN SPORTSMAN. WITH PLENTY IN RESERVE.
Driving Dynamics & Efficiency of the BMW 3 Series Touring.
The BMW 3 Series Touring offers dynamics in many different facets. The optional Adaptive M suspension or variable sport steering guarantee the utmost agility, providing you with maximum handling and precision even during sporty driving. BMW TwinPower Turbo engines and the optional 8-speed Steptronic Sport transmission ensure outstanding driving pleasure. These and other BMW EfficientDynamics technologies enable impressive performance and, at the same time, help to reduce fuel consumption.

BMW EFFICIENT DYNAMICS.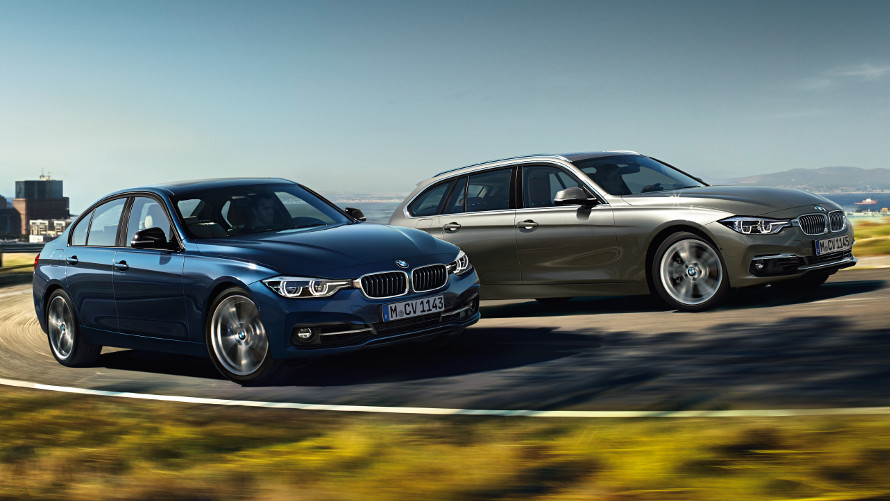 BMW EFFICIENT DYNAMICS.
Su BMW EfficientDynamics gaukite maksimalią naudą iš kiekvieno degalų litro: geresnės eksploatacinės savybės, didesnis tausumas ir įspūdingesnė važiavimo patirtis. Techninės inovacijos, kurios padės sumažinti degalų sąnaudas ir akimirksniu padidinti važiavimo šiuo automobiliu teikiamą malonumą, kitaip tariant, gryną dinamiką, kuri būdinga kiekvienam BMW modeliui.